Hospital Overview
Hospital Overview
Name
Social Welfare Organization Saiseikai Imperial Gift Foundation, Inc.
Osaka Saiseikai Nakatsu Hospital
President
Seinosuke Kawashima
Address
2-10-39 Shibata, Kita-ward, Osaka city, Osaka prefecture, 530-0012
Established
October 10, 1916
Number of hospital beds
670 (approved)
Classification
General hospital, Recovery rehabilitation, Community comprehensive care, Specific intensive care
Institutional Certification
Community Medical Support Hospital
Osaka Cancer Treatment Base Hospital
DPC Specific Hospital Group Hospital
Certified Hospital by Japan council for Quality Health Care
ISO 15189:2012 Certified Facility (Clinical Laboratory)
ISO 9001:2015 Certified Facility
Treatment Certification
Industrial accident, life insurance, nursing, war wounded, tuberculosis, rehabilitation, upbringing, mental health (outpatient), atomic bomb injury, sexual diseases, pollution, maternal protection, intractable diseases, childhood intractable diseases, child welfare, aftercare, sequelae re-diagnosis, medical care for disabled
Emergency designation
Secondary emergency medical facility in Osaka city area
Education designation
Ministry of Health, Labour and Welfare designated, basic type clinical training hospital,
Ministry of Health, Labour and Welfare designated, dentist clinical training facility
diagnosis and treatment departments
Gastroenterology, Diabetes, Endocrinology and Metabolism,
Cardiovascular medicine, Respiratory medicine,
Clinical Immunology, Hematology,Neurology, Nephrology,
Surgery-Gastroenterological surgery, Breast Surgery,
Orthopaedic Surgery, Ophthalmology, Obstetrics and Gynecology,Pediatrics,
Allergy and Immunology Center, Otorhinolaryngology Head and neck Surgery,
Artificial Joint Center,Dermatology, Urology,Diagnostic Radiology,
Radiation Oncology, Anesthesiology, Plastic and Reconstructive Surgery,
Cardiovascular surgery, General Thoracic Surgery, Neurosurgery,
Psychiatry, Oral and Maxillofacial surgery, Emergency Medicine,
Geriatric Medicine, Diagnostic Pathology ,
Physical medicine and Rehabilitation, General medical examination Center, PET center
Nursing system
Basic fee 1 for acute general hospitalization
Convalescent phase rehabilitation ward, Community comprehensive care ward, Intractable intensive care unit
Nursing structure
Modular‐unit Continuous In-charge system
special appliances
PET/CT (Two)
Cyclotron
Linear Accelerator System (Intensity Modulated Radiotherapy Device)
MRI (Magnetic Resonance Imaging) (1.5 Tesla) (Two)
CT (Computed Tomography) (320 Rows, 128 Rows) (One)
Vascular X-Ray Machine (Angio Equipment) (Three)
SPECT-CT
Calculus Crushing Equipment
Laparoscopic Surgery Support Robot (Da Vinci) (One)
Number of staff
1656 (As of April 1, 2021)
President Message
The Saiseikai was founded in 1911 under the "Imperial Rescript on Medicine" project by Emperor Meiji for underprivileged people. Osaka Sekai Nakatsu Hospital was established in 1916 and celebrated its 100th anniversary in 2016. During these years, we have been widely trusted by local people by providing the latest medical care and above all, safe and secure medical care.The Nakatsu Medical Welfare Center is a large general core hospital with 670 beds. The hospital consists of the following facilities.Nursing care welfare facilities: Kikujuen, Nursing care health Facility: Life Care Nakatsu, Child welfare facilities: Osaka Infant Home, Medical-care Home Facilities for Disabled Children: Osaka College of Physical Sciences, home-visit nursing stations, etc
Currently, there are about 200 doctors working in 32 medical departments, and we are treating patients with a wide range of diseases. Among them, cancer care and acute disease care are those that we focus on the most. We have established a cancer treatment support center, and we have a large number of treatments in surgery, chemotherapy, and radiation therapy. We are actively providing not only monotherapy but also collective treatment. In addition, we are working on cancer consultations and palliative care consultations from the patients' perspective. In addition, we are working on strengthening our role as an acute care hospital in the region, such as enhancing emergency medical care and establishing an intensive care system for acute diseases such as brain, heart, and vascular diseases, pneumonia, and fractures, which have been increasing in recent years. In 2016, our hospital was recognized as the sixth in the prefecture by the DPC specified hospital group (former group II hospital) which was established by the government to have the same function as the university hospital as an acute phase hospital.
We are actively working on creating a system that protects the patients' health by deepening cooperation with other medical institutions and facilities including local clinics with the regional communities. Recently, we have been particularly focusing on supporting patients from a multifaceted perspective so that they can live with peace of mind even after leaving our hospital in the ageing society. For this, we have established in-out patient support center that provides contiguous support considering their lives before and after discharge from hospital. Also, we have enhanced home-visit nursing stations for patients who need continual medical and nursing care at home.
Last but not least, our most important mission is to continue to provide high-quality medical care to all people in the community as a Saisei-kai hospital. We, all staff members united, will continue our efforts to be a trusted hospital for the local community.
April 1, 2021
Osaka Saiseikai Nakatsu hospital
President Seinosuke Kawashima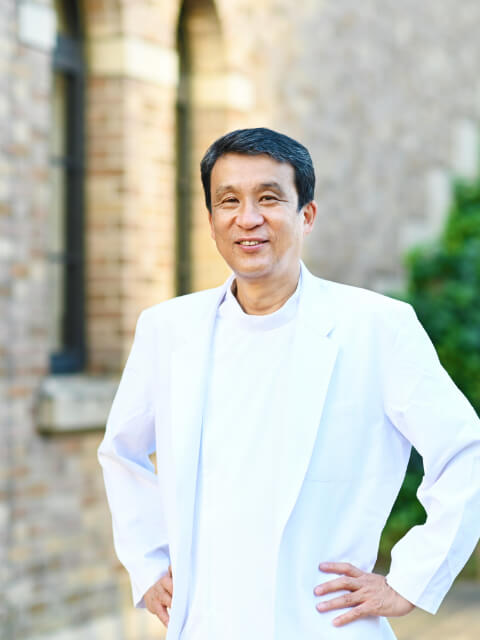 Principle/Declaration of rights for patients
Creation of new value

We will always anticipate the needs of society and strive to create new value with the Spirit of Saisei-kai as a group of people with over-flowing passion and creativity.

Patients first

We will constantly provide medical care and welfare which meet the needs of the people and provide the best services to patients to enhance trust and recognition in society.

Respect for people and efficient operation

We will strive to enhance the fullness of social lives, develop the qualities of an enriched member of society, pursue operation efficiency, and build a place to provide medical welfare based on a sound foundation.
Fundamental policy
Development of enterprise for free and low-cost medical care
Pursuit of advanced medical care and welfare medical care
Strengthening patient-first initiatives
Improving management efficiency
Human resource development and fulfilling workplace creation
Medical safety and risk management, maintenance of medical transparency
Declaration of patients' rights
You are entitled to equality and the best health care.
You are entitled to receive medical care with respected individual dignity and protected privacy.
You are entitled to obtain second opinions and disclosure of your medical records.
You are entitled to receive sufficient explanation and information.
You are entitled to choose treatments based on your free will.